Check back here regularly for our weekly featured brewery and craft brew!! About New Holland Brewing
Recognized for their creativity and artistry, New Holland's mission to improve the lives of craft consumers everywhere is seen in their diverse, balanced collection of beer and spirits.

New Holland brews and distills at three locations in Holland and Grand Rapids, Michigan: their production facility on the north side; their Pub & Restaurant in downtown Holland; their brewpub and distillery; The Knickerbocker, on Grand Rapids' West Side. The two restaurants, including retail spaces, welcome guests seven days a week and production tours are on Saturday afternoons. They welcome visitors and locals alike, and appreciate the opportunity to share their artisan approach through warm hospitality and enriching education.
With over 400 employees, New Holland Brewing Co. sells its beer and spirits across 38 states and 4 countries.
New Holland's company values are simple but rooted deeply in craftsmanship and artistry: People, Teams & Collaboration, Artistry, Quality, Profitability, and Ambition.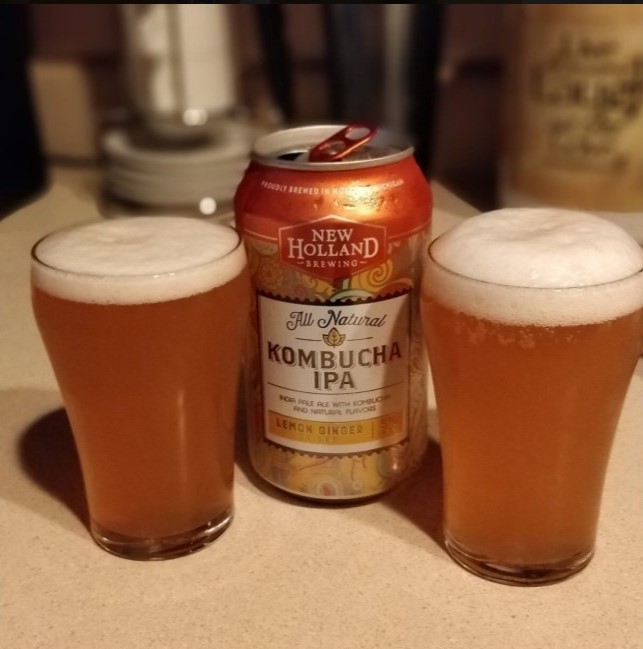 Kombucha IPA blends the bright citrus flavors of an india pale ale with tart kombucha tea and a hint of ginger in perfect harmony.
**5% ABV

---
---
You might also like
---